What is Free Lunch Academy?
Free Lunch Academy is an artistic outreach program that uses drama to prevent drama while helping to heal trauma throughout the communities we serve.
Since 2014 Free Lunch Academy has successfully merged the worlds of arts, culture and entertainment (ACEs) to provide counter narratives to the all too common adverse childhood experiences (ACEs) endured by most of today's youth and young adults.
By meeting students where they are at developmentally and teaching them how to prefer to learn innately, Free Lunch Academy has successfully enriched, empowered and employed over 50,000 students, parents and educators throughout the Chicagoland area in just a few year's time.
Through live performances, workshops, community events and more our portfolio of services has established Free Lunch Academy as the nation's fastest growing provider of social emotional artistic learning services.
Our goal is to help decrease threats of violence among youth, resolve conflict within schools and eradicate bullying related behaviors world wide by October 1, 2025.
A School of Thought
Providing Food for Thought
Firmly Rooted in Educational Entertainment
Calvin King is a transformative educational leader whom possesses a unique blend of traditional pedagogy skills coupled with next generation character development expertise ideal for empowering the leaders of tomorrow, today. Serving as the Founder and Executive Director of Free Lunch Academy, nfp, King focuses on meeting students where they are at developmentally and teaching them how they learn innately through social emotional artistic learning. Calvin is a visionary when it comes to producing positively "edutaining" performances, workshops, programs and events where learners of all ages become empowered to demonstrate measurable outcomes in dynamic group settings and fast paced environments.
Equipped with over a decade of experience in providing value adding services, primarily for at risk youth from high risk communities, King has a proven ability to guide diverse learners towards their respective and collective goals through a best practices approach that is firmly rooted in differentiation and inclusion. As a dedicated father of two, youth pastor, mentor and more, Calvin King's passion, perspective, professionalism and purpose have him positioned for unprecedented levels of success both now and well into the future.
Our values are centered around providing All Students with Education on the highest level while developing their unique Artistry through a Mutual Respect approach that fosters Community.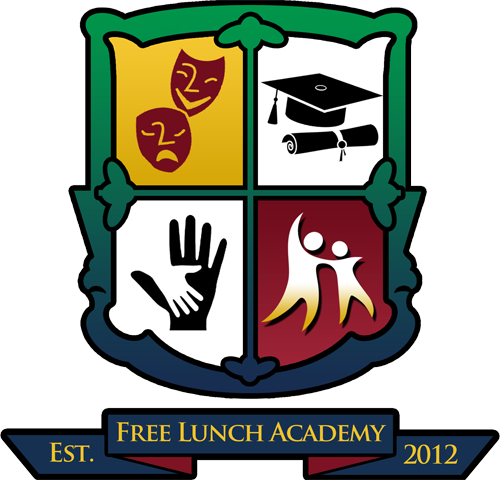 Be A Buddy Not A Bully (Customizable for PreK – 8th Grade Students)
"Be A Buddy Not A Bully" is a multi media stage performance centered on anti-bullying techniques and aimed at inspiring today's youth. "Be A Buddy Not A Bully" takes a refreshing interactive approach to focusing on the coming of age issues experienced by most students attempting to balance the pressures of school, home and social life while on a roller coaster ride of self discovery. "BABNAB" is a must see for any student; be it a bully, a victim, or the all too common bystander.
Quite The Character (Student Workshop Series)
"Quite The Character," (QTC) is a customizable workshop experience which helps students develop empathy, patience, understanding and tolerance with the overarching goal of achieving measurable improvements in regards to decision making, character leadership and emotional intelligence. Throughout the QTC workshop experience, students learn about conflict resolution, peer mentorship, restorative justice practices and more. QTC engagements consisting of multiple workshop sessions conclude in a culminating performance that is student led and demonstrates the various themes and concepts learned throughout the course. Students completing this program will earn the title of "Free Lunch Academy Ambassadors"
Recess (Parent & Educators' Workshops)
Free Lunch Academy offers a performance infused professional development presentation aimed at increasing one's ability to provide students with on-going support and resources regarding bullying awareness, prevention and interventions.
Colorful Conversations (Primary Grade Level Student Workshops)
"Colorful Conversations" is an in classroom experience specifically tailored for primary grade level students (PreK – 3rd) that helps learners explore their feelings, the feelings of others and connections between the two. By leveraging the "Be A Buddy Not A Bully," Coloring & Activity Book, students become empowered to develop emotional intelligence through literacy, coloring and candid conversation.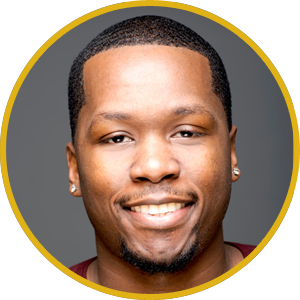 Calvin Evans
as
Billy the Bully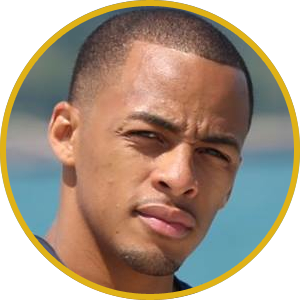 Calvin King
as
Buddy the Victim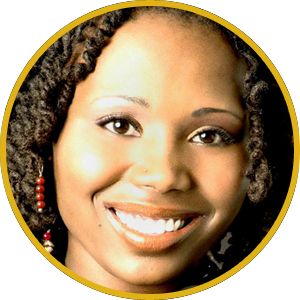 SaLesha Mason
as
Dean Smiley
Brittini Moore
as
K'Shelley the Bystander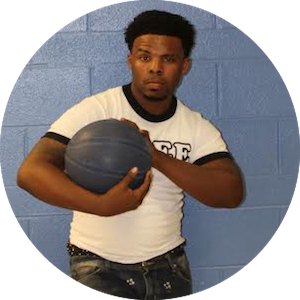 Dion Wordlaw
as
Billy the Bully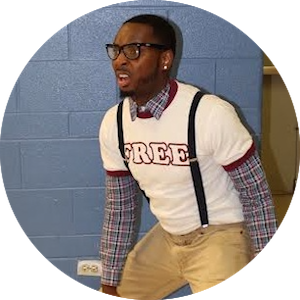 Malik Milon
as
Buddy the Victim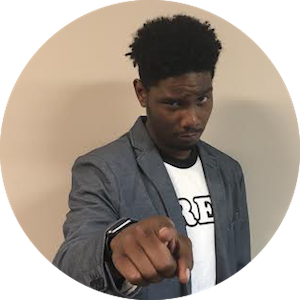 Jalen Knight
as
Dean Smiley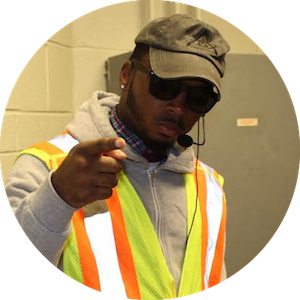 Malik Milon
as
Step Dad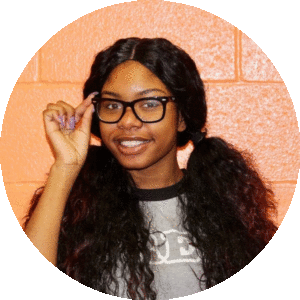 Lawanda Hollis
as
K'Shelley the Bystander

"Peers who witness bullying may become fearful of being victimized and can be preoccupied with safeguarding their own status within the peer group."
— Salmivalli

Students who have been both bullied and have bullied others have been identified as demonstrating the worst outcomes in terms of psychosocial adjustment, as compared to either group alone."
— Kelly et al.

"Children who chronically bully others also are more likely to exhibit other forms of aggression and engage in delinquent and criminal offenses."
— Renda, Vassallo, & Edwards; Ttofi et al.

"Children subjected to bullying experience compromised academic achievement."
— Juvonen, Yueyan, & Espinoza

"Children subjected to bullying generally suffer high levels of depression and related internalizing problems such as social anxiety."
– Reijntjes et al., 2010

"Children cannot get a quality education if they don't first feel safe at school."
– Arne Duncan, U.S. Secretary of Education

"160,000 kids per day do not attend school for fear of being bullied."
-U.S. Dept. of Justice

In 2014, the Centers for Disease Control and Department of Education released the first federal uniform definition of bullying for research and surveillance. The core elements of the definition include: unwanted aggressive behavior; observed or perceived power imbalance; and repetition of behaviors or high likelihood of repetition.

The majority of bullying still takes place at school; 1 in 3 U.S. students say they have been bullied at school, according to the DHHS.

More than one third of adolescents reporting bullying report bias-based school bullying (Russell, Sinclair, Poteat, and Koenig, 2012).

81.9% of students who identify as LGBTQ were bullied in the last year based on their sexual orientation (National School Climate Survey, 2011).

64% of students enrolled in weight-loss programs reported experiencing weight-based victimization (Puhl, Peterson, and Luedicke, 2012).

70.6% of young people say they have seen bullying in their schools.

70.4% of school staff have seen bullying. 62% witnessed bullying two or more times in the last month and 41% witness bullying once a week or more.

64 percent of children who were bullied did not report it; only 36 percent reported the bullying (Petrosina, Guckenburg, DeVoe, and Hanson).

When bystanders intervene, bullying stops within 10 seconds 57% of the time.

School-based bullying prevention programs decrease bullying by up to 25% (McCallion and Feder).
Honor Roll Sponsor
Black McDonald's Operators Association
Since 2016 Black McDonald's Operators Association has teamed with Free Lunch Academy to present the Tolerance Is Greater Tour. Having recently completed its second regional run, this touring showcase travels throughout the greater Chicagoland and Northwest Indiana areas to provide thought provoking and change inspiring educational entertainment to school communities within the public, private and charter school networks. The ultimate goal of this partnership is to leverage social emotional artistic learnings in the form of live stage plays to help teach audience members of all ages the timeless principles and fundamental truths of the late great Dr. Martin Luther King Jr. Through drama, improv, role playing and more, students are taken on an unforgettable journey that helps them develop empathy, patience, understanding and tolerance for both themselves and their peers. To date the Tolerance Is Greater Tour has successfully Empowered Minds & Built Leaders in over thirty (30) school communities and sparked positive change in nearly 5,000 underserved youth and adolescents. #ToleranceTour
IMPACT
Based on survey data collected throughout the Tolerance Tour experience, the overwhelming majority of students (anonymously) reported having learned something new about the topic of bullying as a result of the performance. Also, many students felt as if the experience helped them gain a better understanding of the leading causes of bullying related behaviors and how they could help prevent similar situation from occurring going forward.
Student Report
94.7% of students grades 3rd – 8th reported having learned something to empower them to combat bullying in the future.

89.5% of students reported a desire to use what they've learned to help better themselves and their peers going forward.

85% of students reported moderate to high levels of understanding as it relates to the consequences associated with uncorrected bullying related behaviors.

100% of students reported learnings in the areas of tolerance, understanding, mutual respect and genuine friendship building.

Of nearly 80 respondents, nearly half reported identifying most closely with the character in the performance being victimized by bullying related behaviors while all students reported a desire to learn more about how to identify warning signs, being an up stander both on line and in school and bullying prevention best practices.
80% of staff surveyed reported that their school community's current bullying prevention services are not working sufficiently.

6th graders were reported as the most susceptible grade level engaged in bullying related behaviors with 28% followed by 8th graders at 25% rate.
83% of educators interviewed report a need for additional social emotional artistic learning services for their students and school communities.
Upcoming Events & Shows
To Date Free Lunch Academy has partnered with over 350 Chicago Public Schools, Park Districts, Community Based Organizations, Faith Based Entities, National Brands and more to provide educational entertainment, social emotional artistic learning and creative employment opportunities to over 50,000 youth and young adults. Thank you for your support!
To Register to Volunteer with FREE LUNCH ACADEMY alongside Comcast NBCUniversal, ASWBL, Chicago Sky, Gaming Gods, Maroon Village, Absolute Athletics for #ComcastCaresDay 2019 at Michelle Clark High School
Please register and complete the survey provided HERE
This Event Includes:
FREE FOOD

FREE T-SHIRTS

CAMPUS BEAUTIFICATION

FLOWER PLANTING

GARDENING

ARTS & CRAFTS

FLAG FOOTBALL

CO-ED BASKETBALL

VIDEO GAMES

PHOTOS

MUSIC

& MORE…
#COMCASTCARESDAY
Combat Bullying Through Careers
Since the summer of 2015, Free Lunch Academy has offered inclusive, innovative, industry neutral workforce development programming services for youth, young adults and businesses who value creativity. Through education, training, mentorship and more, Free Lunch Academy combines emerging industry best practices, subject matter expertise and real world applications within the Creative Economy and well beyond. Free Lunch Academy has successfully partnered with One Summer Chicago, Illinois' Department of Human Services (DHS) and most recently the Illinois Criminal Justice Information Authority (ICJIA) to provide hundreds of at-risk youth with job, career and entrepreneurial skills and training centered around ethics, character development, leadership, purpose driven decision making and professional relationship building. Through this innovative approach to workforce development, Free Lunch Academy has established a high functioning network of employees, employers and up and coming entrepreneurs that posses a healthy blend of morals, empathy and collaboration towards common short and long term goals. To date, Free Lunch Academy Ambassadors boast a placement rating of over 95% with an 85% retention average after six months of employment. Free Lunch Academy's network of businesses include small-medium through enterprise sized entities in the multimedia, entrainment, health and wellness, professional services, home improvement, manufacturing, logistics and hospitality industries. To witness Free Lunch Academy's youth in action, please click on the video below and be sure to like, share and leave comments.