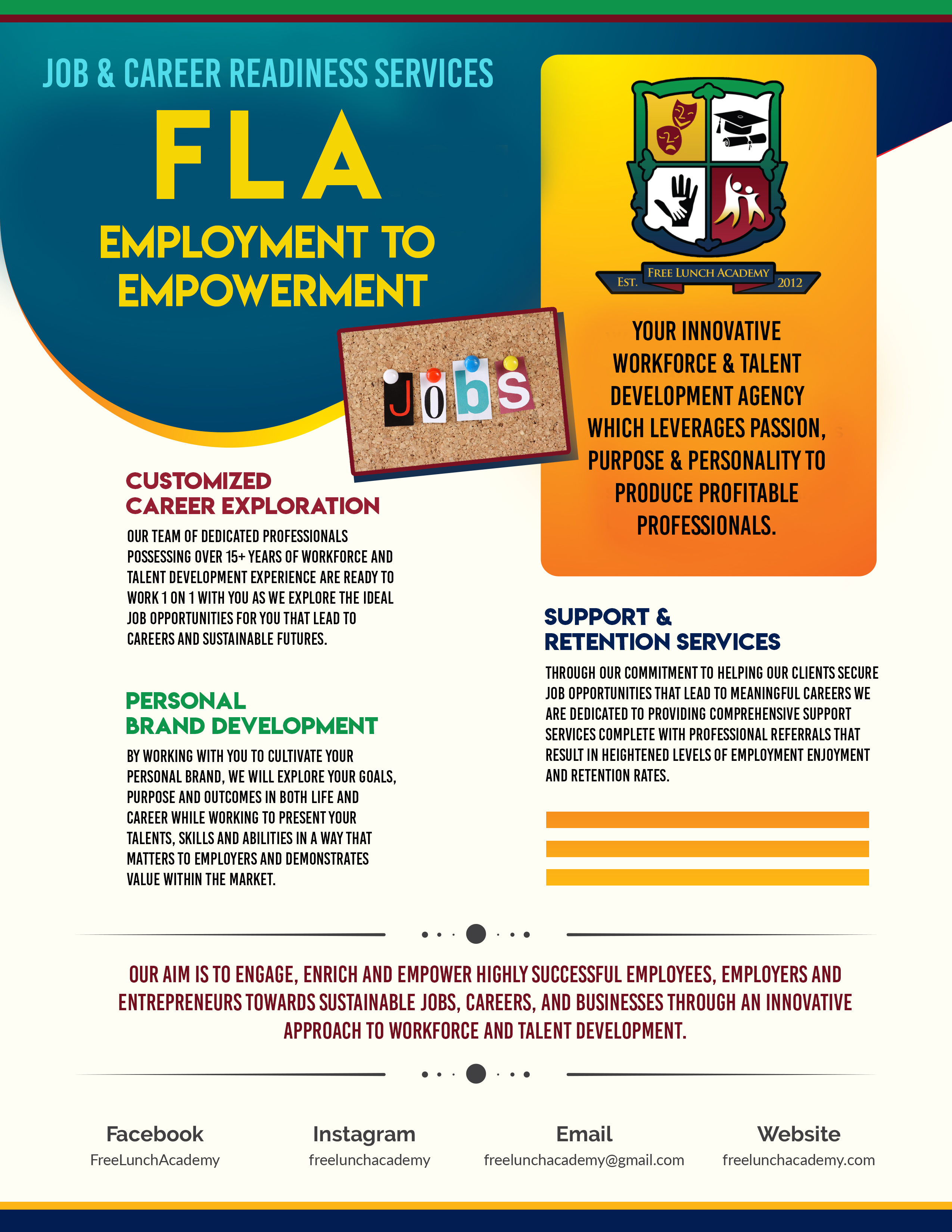 FREE LUNCH ACADEMY has officially launched their innovative workforce and talent development department which specializes in providing job seekers and aspiring entrepreneurs with the opportunity to turn their passions into professions and their professions into profits.
From resume writing and cover letter creation to workforce communication skills and networking best practices and more FLA is now providing hope, healing and healthy employment opportunities to ALL Chicagoans. Come check out FLA's Employment to Empowerment Job & Career Readiness Services, where we put the Care back into Career Exploration.
| Located at 4100 S. King Dr. | 773.526.2312.