For those creative students that prefer a canvas to a stage when it comes to artistic expression, Free Lunch Academy also provides visual arts enrichment opportunities themed around such topics as violence prevention, bullying awareness, conflict resolution & much much more. These are works from students at National Teachers Academy looking for innovative ways to ensure their voices are heard on matters that effect them the most.
Posters From Our Students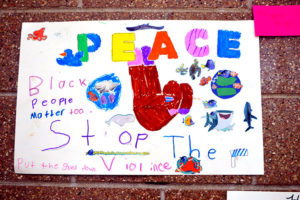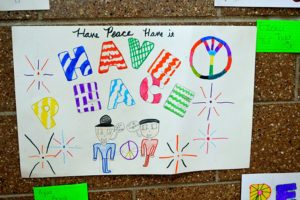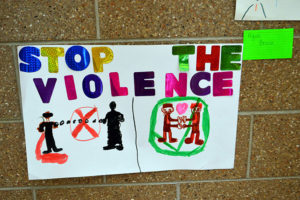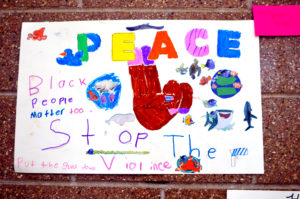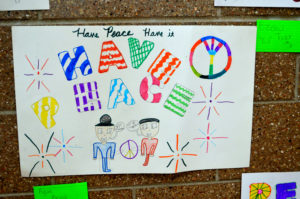 Creative Youth Employment Program
Since the summer of 2015, Free Lunch Academy has offered inclusive, innovative, industry neutral workforce development programming services for youth, young adults and businesses who value creativity.  Through education, training, mentorship and more, Free Lunch Academy combines emerging industry best practices, subject matter expertise and real world applications within the Creative Economy and well beyond. 
Free Lunch Academy has successfully partnered with One Summer Chicago, Illinois' Department of Human Services (DHS) and most recently the Illinois Criminal Justice Information Authority (ICJIA) to provide hundreds of at-risk youth with job, career and entrepreneurial skills and training centered around ethics, character development, leadership, purpose driven decision making and professional relationship building.  
Through this innovative approach to workforce development, Free Lunch Academy has established a high functioning network of employees, employers and up and coming entrepreneurs that posses a healthy blend of morals, empathy and collaboration towards common short and long term goals.  To date, Free Lunch Academy Ambassadors boast a placement rating of over 95% with an 85% retention average after six months of employment. 
Free Lunch Academy's network of businesses include small-medium through enterprise sized entities in the multimedia, entrainment, health and wellness, professional services, home improvement, manufacturing, logistics and hospitality industries. To witness Free Lunch Academy's youth in action, please click on the video below and be sure to like, share and leave comments.
Words From Our Ambassadors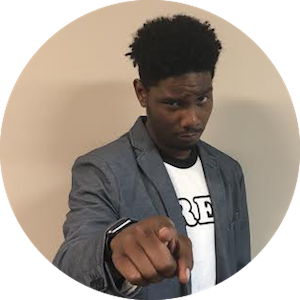 What does an Ambassador do with Free Lunch Academy?
An Ambassador does many things, ranging from being a teaching artist who helps and teaches students about camera techniques if they desire to be actors, or work with cameras. Ambassadors do workshops with schools, teaching students about life, and trying to help students realize what they may have a passion for. Ambassadors work in a cast of actors who go around the Chicagoland area and perform an anti-bullying play called "Be A Buddy Not A Bully" to raise awareness of bullying in our schools. Ambassadors work with social media to help raise the message online. Ambassadors are a family who enjoy their work.

What does a classroom project involve?
The classroom project such as one I taught at National Teacher's Academy involves students who are a part of a theater class getting to learn how to act on camera. They learn to work with the camera with a professional videographer, and how to create and tell a story based on anti-bullying. Once the project is done, all the classes will get together for a film festival and watch each other's work.

What am I going to learn from this?
Students will gain experience from this project and carry it on to other projects in the future. What should I know before we start a classroom project? I should know how my weeks should be planned out ahead of time to stay on schedule to get things done.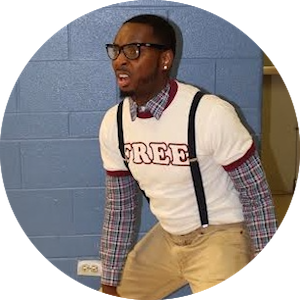 What are your responsibilities as an Ambassador?
On recruitment, kind of micromanage the ambassador team. I am a lead teaching artist right down the street at Wacker Elementary, So I teach the SCO program there. I am also the star of the stage play, "Be A Buddy Not A Bully" which is the corner stone of our program, I star as Buddy.

What motivates you to be a part of this organization?
It fulfills my life's purpose working with the youth, working with the community, changing lives and healing trauma. That's all part of my purpose; it isn't even work to me. We definitely want to target the youth, primarily. But if possible, we definitely want to get the youth and the elders. They can learn various social emotional skills such as how to be a buddy, more about bullying, how to handle different conflicts. Things of that nature.

Is there anything you wish teachers would know before the FLA program started working with their class?
Just know that it is probably going to be something that they have never seen before. A great educational entertainment and experience. We are excellent at implementing the arts into our education. We always implement the arts into the learning, so we call it social-emotional artistic learning. That includes theater, acting, music, things like that.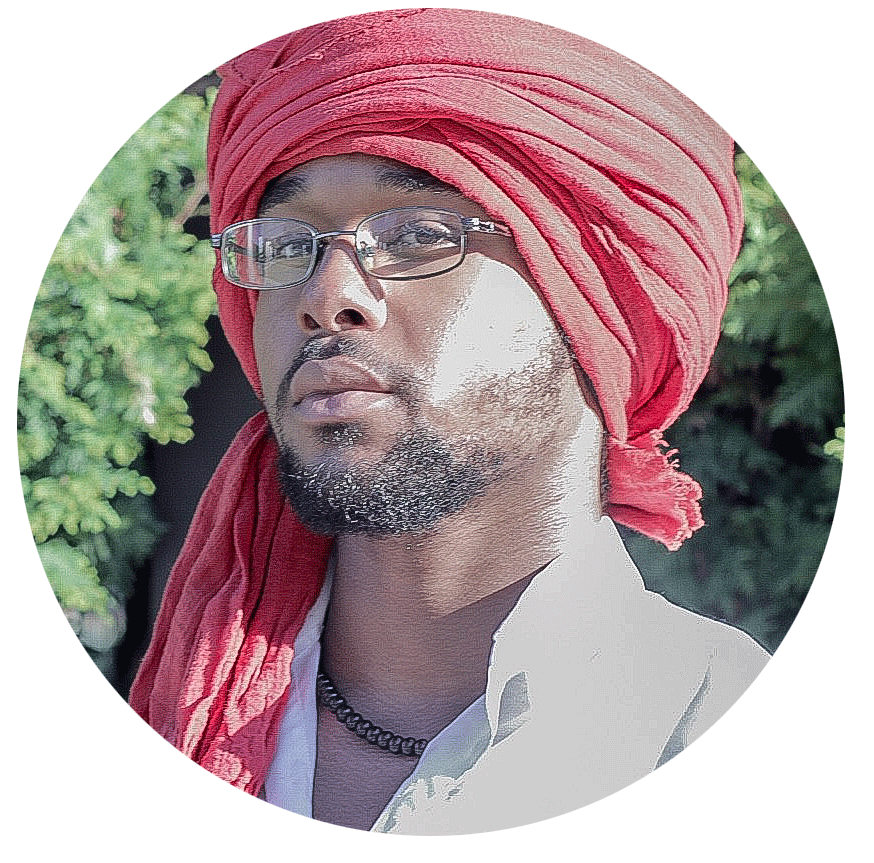 In your own words, describe Free Lunch Academy.
Free Lunch Academy is a gateway for creative individuals to explore and express themselves in a space that encourages creativity. 

What is the role of ambassadors of FLA?
As an Ambassador of FLA my main roles are to capture eventful moments by using either videos or photos. 

What does FLA do?
Classroom projects involve participation, creative thinking, and working together as a team to help achieve different tasks. The lessons you learn will help you to understand who you are as a creator.  Before any classroom project, you will have to know how to work with other people.

Why is FLA important?
Bullying affects everyone that's around you. The victim lives with trauma from the situation and the bully continues to take their pain out on innocent victims because of their own fear